A premier design + build firm in Routt County
A premier design + build firm in Routt County
A premier design + build firm in Routt County
A premier design + build firm in Routt County
A premier design + build firm in Routt County
PREMIER DESIGN + BUILD SERVICES
We are a team with a deep background in commercial and luxury residential construction that understands the building process like no one else. We are project resolution experts. 
Our Work
We are our clients' biggest advocate, which is a testament to our work. Our team is built of quality individuals that hold themselves to the highest standard and are always striving to exceed expectations. We thrive on providing unparalleled service and thrive on superior client interaction.
Design + Build
Alpine Master Builders provides design + build services that include comprehensive development, project management, architectural design and oversight, engineering, and construction management— all essential functions to developing superior, quality build homes.  
Pre-Construction
• Management of architectural and engineering design
• Permit procurement
• Design Review Board approvals
• Budget development
• Bid analysis
• Value engineering options
• Schedule development
• Development and construction management
• General contracting services
• Negotiation of subcontracts
• On-site project supervision
• Site logistics
• Detailed review of monthly pay applications
• Monthly financial reporting and project forecasting
• Change management
• Operating and maintenance manuals
• As-built drawings
Portfolio
From modern, to mountain-contemporary design, we transform our clients' mountain home dreams into reality.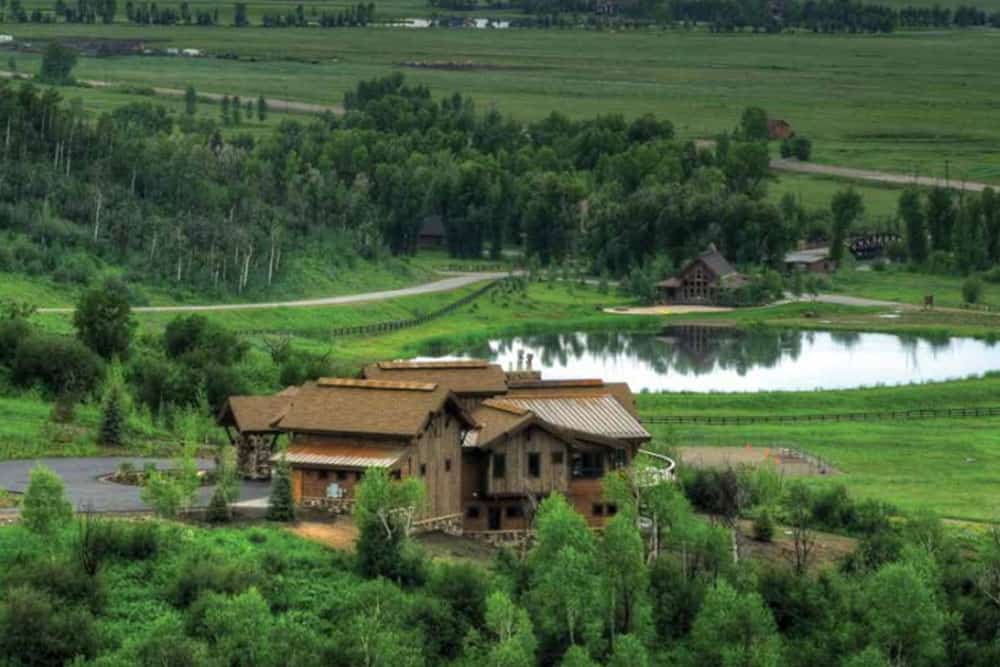 Traditional Mountain style tastefully merges the aesthetics of the surrounding environment with natural materials—a style of classic craftsmanship desired in most mountain homes. Expansive views, oversized decks and an emphasis on bringing the outdoors "in," make this timeless style highly desirable for Steamboat homes.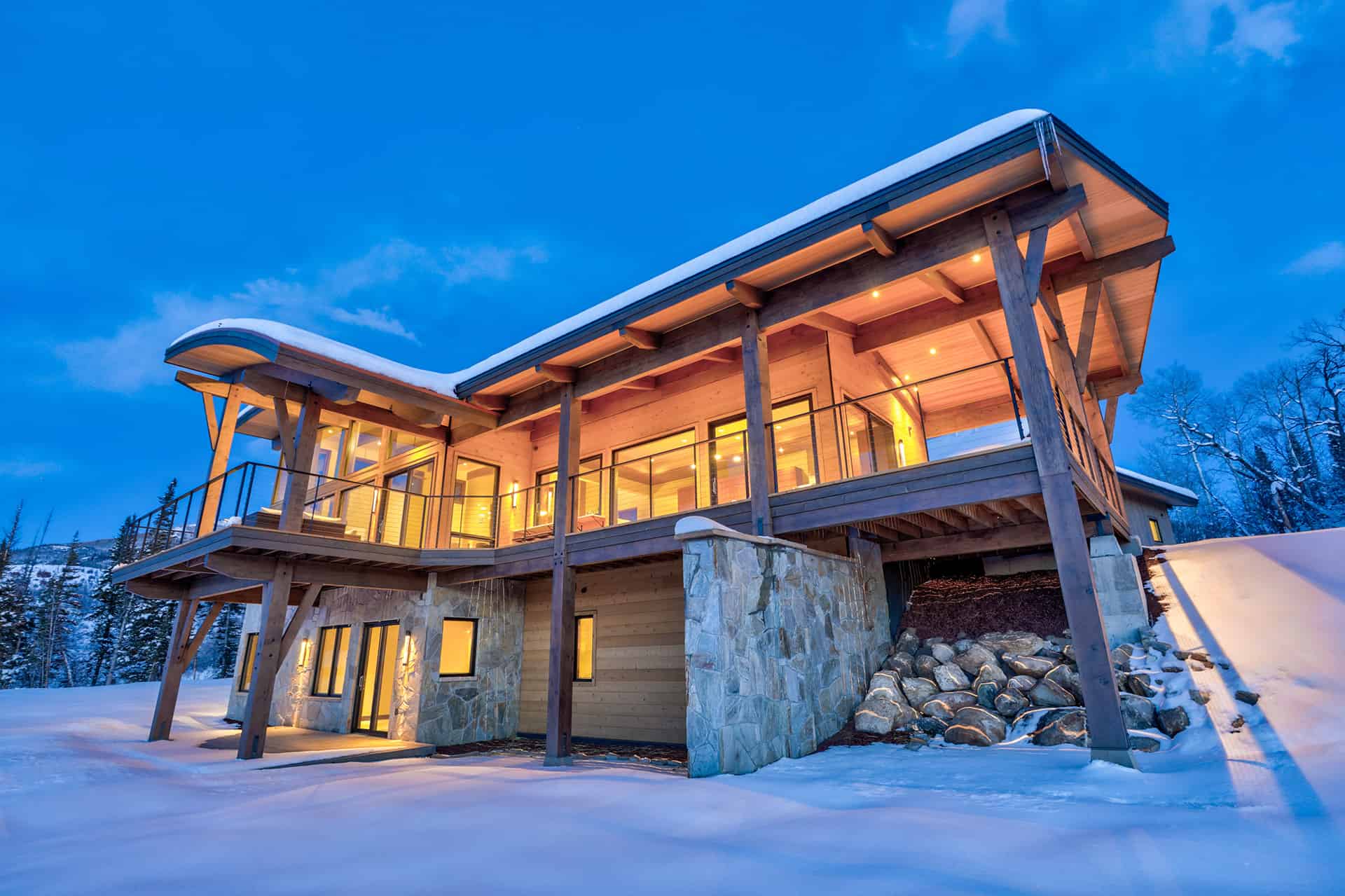 Contemporary forms are created with traditional materials in Mountain-Transitional design. Sprung arched roof forms complement old world timber on this mountain-transitional home, setting the tone for its creative style with colors complimentary of the surrounding environment.
Mountain Contemporary design features embrace clean simple lines, minimalism, and functionality without sacrificing beauty. In this floor plan, interiors spaces, free of clutter and ornamentation, feature an open plan with flexible spaces that can accommodate a variety of activities, rather than serving just one function. Even homes of a smaller building footprint may still incorporate luxurious features like outdoor kitchens, custom steam rooms, and spacious bunk rooms.
Our Team
We are a team with a deep background in commercial and luxury residential construction that understands the building process like no one else. We are project resolution experts.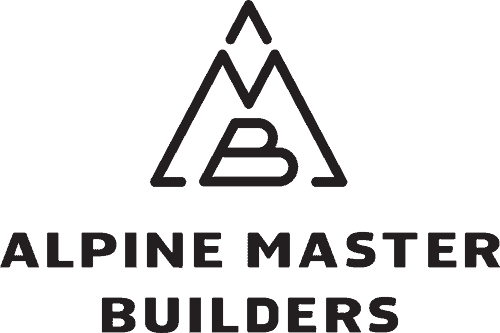 As we behold the sunrise hitting the distant Flat Tops and marvel at the sunset dipping dramatically behind Emerald Mountain, my husband and I pinch ourselves–how lucky we are to live in such a sublime setting, and how grateful we are to have entrusted our home design and build process to Alpine Master Builders. Experienced, knowledgeable, passionate, creative, and responsive, with a deep pool of skilled subs, the AMB team listened to our vision and added their own invaluable expertise to create a custom home we absolutely love–a home that not only reflects our values but also honors this special land and tight-knit community.
As new owners at Alpine Mountain Ranch & Club, and having never built a custom home, we needed to work with builders who had the expertise to build the highest quality custom homes. This is a unique development, and the turnkey services Alpine Master Builders provided from start to finish have helped take our home building experience to the next level.
Alpine Master Builders are a pleasure to work with during construction. They are very organized and always are looking ahead at the details. We enjoy working with their entire team and can recommend them highly.
As a lender I appreciate the professionalism and competency in Alpine Master Builders.  AMB has several members that have a very strong commercial construction background, so they are keen to managing budgets and schedule and understand the value in documenting change orders.  I also greatly appreciate that AMB understands it's a team approach and that communication between all parties is essential on these types of projects, yes the homeowner is their client but the bank has to be kept in the loop on change orders or schedule updates as well.  I have found that AMB has a great track record of completing projects in a timely manner, where other contractors might take 2+ years to complete, AMB will get it done in less than a year and half.  Time is money, so moving the project along saves the client money in the long run.  I've enjoyed working with Dylan and his team on multiple construction projects and look forward to working with them in the future.